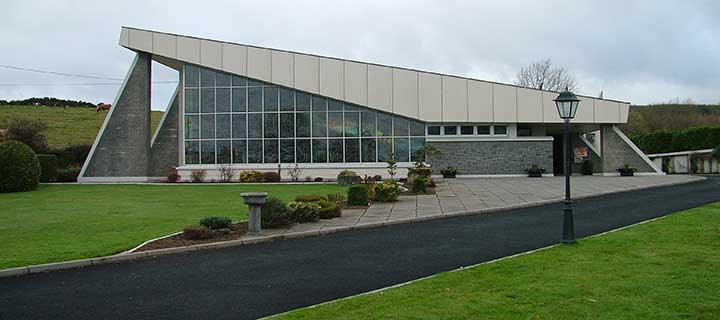 " Prayer is the best weapon we have; it is the key to God's heart." Padre Pio
Ballynacally/Lissycasey Apostolic works society
Background
The Society of Apostolic Work was founded in 1923 by Agnes McAuley and a small band of young women who gathered in Belfast with the purpose of helping missionaries in whatever way they could - by prayer and material assistance.

They began by providing Mass vestments and other things needed by the missionaries. But quickly they began raising funds to send to the missionaries so that they could use it to fund their work, as most of them were working with the very poor, in Africa, Asia and South America.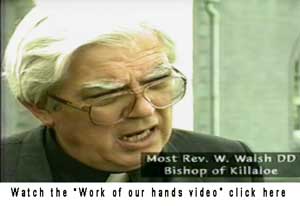 Objectives: 
To share in the missionary apostolate of the Church by prayer and by supplying material and financial aid to those areas where the Church is not firmly established. To sanctify members' lives by their participation in Apostolic Work.

The Association is composed of:-

a) active members who give practical help by making vestments, altar linens/altar cloths for the missions, as well as knitwear and small garments for the diocesan sale of work;
b) honorary members who recite the specified short prayers and pay an annual subscription of €2 to the Treasurer of the local branch.
In 1950, with the blessing of the Bishop, the first branch in the diocese was set up in Tullow and affiliated to the National Council of Apostolic Workers.
An exhibition of finished work submitted by the various members is held annually, many pictures can be viewd on the right of this page.
Ballynacally/Lissycasey Apostolic works society
Contact............... Margaret Galvin (President) email by clicking here

Killaloe Apostolic Work
Maria Assumpta Hall, Station Road, Ennis
Hours of Opening: Monday, Wednesday & Friday from 10am – 1.00pm and 2.00pm – 5.00pm
Contact: 065 6823351
email: killaloeapostolic@eircom.net