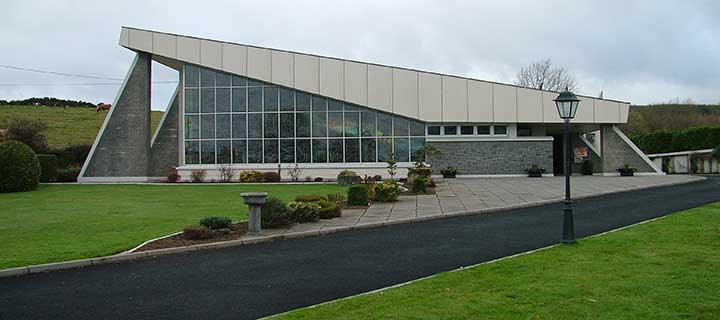 "When a great man dies, for years the light he leaves behind him, lies on the paths of men"
Fr Tom O'Dea's eulogy (newsletter edition 9/1/2016)
There was deep sadness in our hearts last Saturday when we learned of the death of our beloved Fr. Tom. However, we remember and give thanks to God for his wonderful life and especially for the last ten years that he spent amongst us. We were privileged to have known him and to have had him minister in our parish of Ballynacally/ Lissycasey.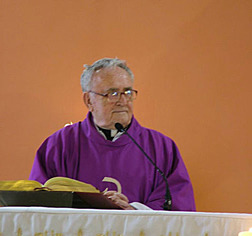 Father Tom, a native of Newmarket on Fergus spent 47 years in the Diocese of Phoenix, Arizona. When health issues determined that he return to Ireland in 2005, retirement wasn't on his agenda. He was most grateful to Bishop Willie for sending him to Ballycorick and he settled in here immediately. His love of people, irrespective of who they were, endeared him to all from the start.

The children were his special people. They were in his own words 'the best in the whole wide world'. Father Tom was a man of many talents. His deep faith and spirituality were evident in his homilies both at daily and weekend masses. His wisdom and acceptance were inspiring to us all. His love of music and poetry pervaded his being and we were often treated to a verse or more of a poem during a homily.

Technology wasn't a problem, he embraced it wholeheartedly and used it daily to keep abreast of events throughout the world and especially in Phoenix – a place and people very dear to him. Father Tom ministered right to the last day of his earthly life.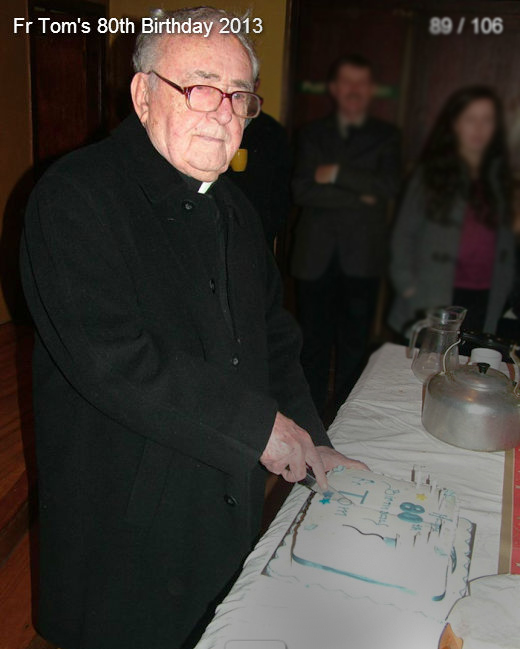 He celebrated Mass here on New Year's Day and later attended a wedding Mass. He had arranged his monthly calls to the housebound. When God called him on Saturday, it was the end of a very fulfilled and fruitful life. He is now with his beloved parents Tom and Ciss and his siblings John, Paddy and Irene. We are happy that his wish to die amongst us was granted and we know that he will be with us always in spirit.

Ar dheis Dé go raibh a anam dílis.
Thank You (Fr. Joe Hourigan)

I am so grateful for the tremendous faith and love that was shown to Fr. Tom as he was laid to rest. There was a sense of inclusiveness of the whole parish as the entire community responded voluntarily in various groups determined to give Fr. Tom a great send off. He had touched everybody in different ways and the spirit of unity, affection, loneliness and pride was tangible. It fills me with hope for the future.
I'm sure Fr. Tom would have been very happy and very proud and I've no doubt he will be there to look after us in the future.
With every blessing,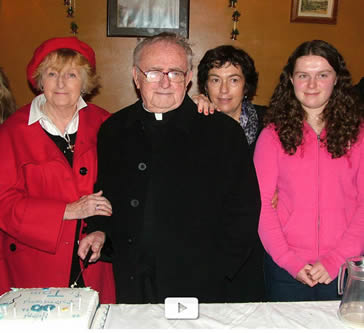 Pictured above on the happy occassion of his 80th Birthday with members of his family

Click here for more pictures of his 80th