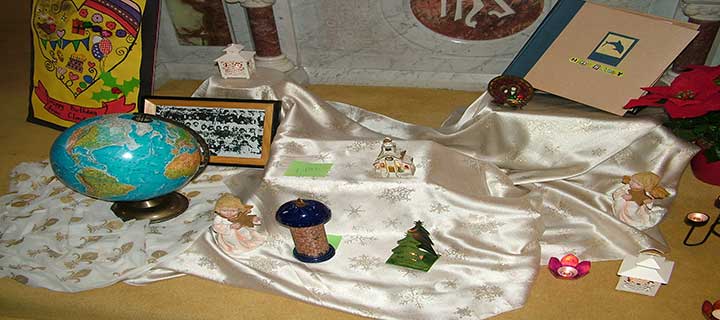 "To get nations back on their feet, we must first get down on our knees." - Billy Graham
Out Liturgy groups
The parish liturgy group works closely with the priest to prepare and enrich the Sunday liturgy as well as the different highpoints of our liturgical year – Advent, Christmas, Lent and Easter. It can also help organise different ministry groups involved in parish liturgies, e.g. Ministers of the Word, Ministers of the Eucharist, altar servers.
While we celebrate the same feasts, year after year, in Church, it is important to remember that the community who celebrates these feasts is different. The work of the liturgy group is to allow the mysteries of each season be experienced, anew and afresh.
Liturgy can help nourish our personal lives of prayer as well. The rituals we celebrate as part of the Church can help us to connect our worship of God with the everyday lived experience of our lives.
Events that liturgy groups prepare for......


January:           Preparing for Mass for the Sick
February:         Preparing for Lent
March:             Preparing for Easter
April:               Preparing for Pentecost
May:                Preparing for Exam Mass
June:                Celebrating and evaluating the year
September:      Reconnecting and Preparing for Harvest Mass, Mission Mass
October:          Preparing for November Mass
November:      Preparing for Advent  and Christmas
December:       Preparing for Christmas
CLICK HERE  for Guidelines for Liturgy Groups