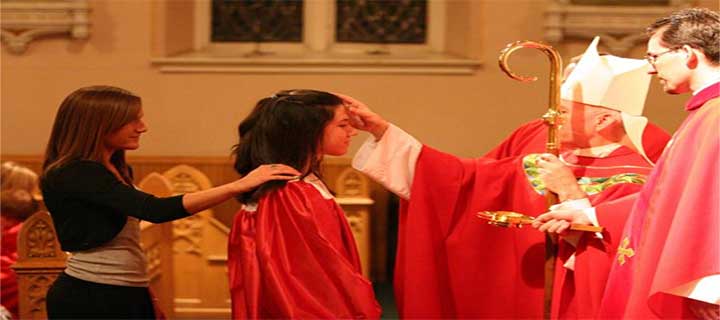 "The seven Catholic Sacraments are ceremonies that point to what is sacred, significant and important for Christians. They are special occasions for experiencing God's saving presence. "
The Sacraments
Celebrating the sacraments is at the heart of the life of our parish community. Sacraments are the people of God joining together as a community of faith not just as individuals.
In the celebration of the sacraments we hope to promote a deeper engagement in the meaning, and a new appreciation of the beauty of the sacramental life of our church.
We plan to do this by actively involving people in planning and celebration of all our sacraments, including our Station Masses, First Communions, weddings, funerals, and baptisms.
Baptisms: ...............     By appointment with the priest

Reconciliation Service:................ Confession takes place in each Church twice a year, during Lent and again  during Advent.

Marriage:.................. The state requires three months notice. This can be done by contacting the Clare Births, Marriages and Deaths Office, Sandfield Centre, Ennis. Tel: 065 6868050. 
A Marriage Preparation Course is required by the church and The recognised options by the Diocese of Killaloe are:
Accord – tel. 1850 58 5000. Email: accord.ennis@eircom.net          
website: www.accord.ie
Esker Retreat Centre, Athenry, Co. Galway. Tel; 091 844549          
Email: eskerret@indigo.ie
 Mount Argus, Harolds Cross, Dublin 6W.  Tel: 01 2964257.   
See: The Mount Argus 'Together' PMC
Pre Nuptial Enquiry Papers can be filled out with the priest at your convenience. For this you will require a 
Baptismal Cert. (obtained within the last six months)
Confirmation Cert.
Cert of Pre Marriage Course and Letters of Freedom
These Pre-Nuptial forms are filled by the priest in the parish where you are resident.
Anointing of the Sick
For anointing of the sick contact our priest
Fr. Hourigan 065 6834145; 086 8170700