"There is a mighty lot of difference between saying prayers and praying."- John G. Lake
Namely a series of Forts, Croch a Chaora-a hill with legendary tales,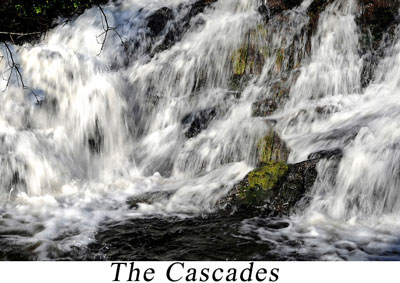 Lough a Chruach supplying the local group water scheme.
There are many sulphur wells located beside this lake.
The Owenslieve River (River of the Mountain) Is the main drainage for the Eastern Area and is reputed to have many unexplored potholes.
Caherea.   (Cathair Aodha)   The fortress of Hugh divided into two divisions Caherea East and Caherea West
Lismorris.   (The Fort of Muiris or Morris)
Reaffa (Reidh Fia) the lands of Rays
Benedin (Beann Eadain) The Peak of the Brow (linking Caherea with Decomade)
Decomade (An Deichiu meid) The tenth Part
Gleannagonee (Gleann Coinini) The Valley of the Rabbits
Tubbernadaune or Tubber. Well of the Stream
Music Hill (Named in 1850 when the Ronan Family played Music there)
Raelach  "The Ray with the pools of Water"
Coolderror Bridge is situated south of Kearney's public House on the Road to Ballycorick. The River is the "Cul Daire "
Frure or Furrour originated from For Bharr (High Look out Point)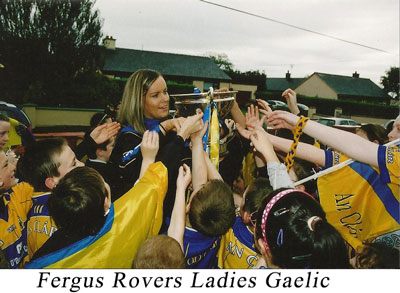 Gurtyageeheen "Garden of the Wind"
Baile Na Gos  "Home of the Stem
Baile Na Seanna. "The home of the Shea's
Cloncolman. Cluain Colman "The meadow of Colman"
Cluain Draighneach "Meadow of the blackthorn
Cappanageragh. Ceapach Na gCaorach. "Paddock of Field of the Sheep.